MUD 16
26/05/2022



For MUD in June we welcome back Grace Mensforth, cello / vocal extroadinaire and big boss of the incoming Homebody Records.

For this set, Grace has invited collaboration from three wonderful musicians; Kyrie Anderson (drums) Django Rowe (guitar) and Derek Pascoe (tenor saxophone) as well as local contemporary dancer Beth Mooney.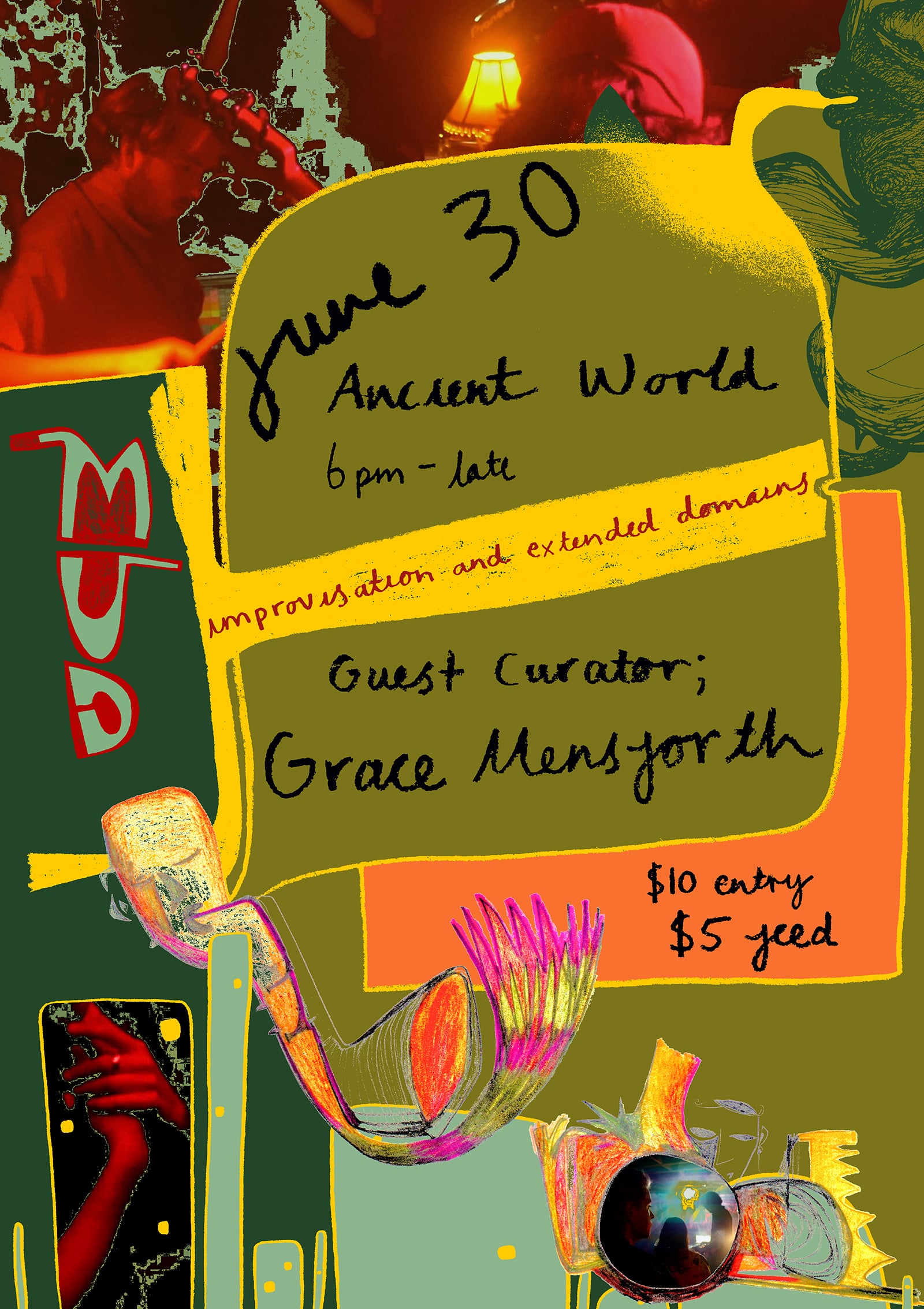 We hold this space on
the unceded land of the
Kaurna people.

We acknowledge them
as the custodians of this
wonderful place and will
always try to do our work
in solidarity with the anticolonial
struggle.

Always was, always will be.